Factory of Rolling Bearings
Providing the Best Solutions
Years of Success
Experience in Bearing
Production
Premium Quality
Complete manufacturing cycle
under 100% control
Customer Oriented
Customer Tailored
Solutions
European Origin
100% European
Products
NEW PRODUCTS
01/BEARING UNIT
NEW PRODUCTS
01/BEARING UNIT
LESQFS 212 TDT.H
For Packer Roller
02/AGRO POINT HUB
NEW PRODUCTS
02/AGRO POINT HUB
IL10-60/6T-M16 RH
For Seeding Machine
03/AGRO POINT HUB
NEW PRODUCTS
03/AGRO POINT HUB
IL25-80/6T-M16-T
For Seeding Machine
04/AGRO POINT HUB
NEW PRODUCTS
04/AGRO POINT HUB
IL20-75/6T-M20x1.5-T-44
For Seeding Machine
05/AGRO POINT HUB
NEW PRODUCTS
05/AGRO POINT HUB
IL50B-125.7-4H-3-4-16UNF
For Disc Harrows
06/AGRO POINT HUB
NEW PRODUCTS
06/AGRO POINT HUB
IL50S-98/3T-2xM16
For Disc Harrows
07/BALL BEARING
NEW PRODUCTS
07/DOUBLE ROW ANGULAR CONTACT BALL BEARING
08/AGRO POINT HUB
NEW PRODUCTS
08/AGRO POINT HUB
IL50A-127/4H-3-4-16UNF
For Disc Harrow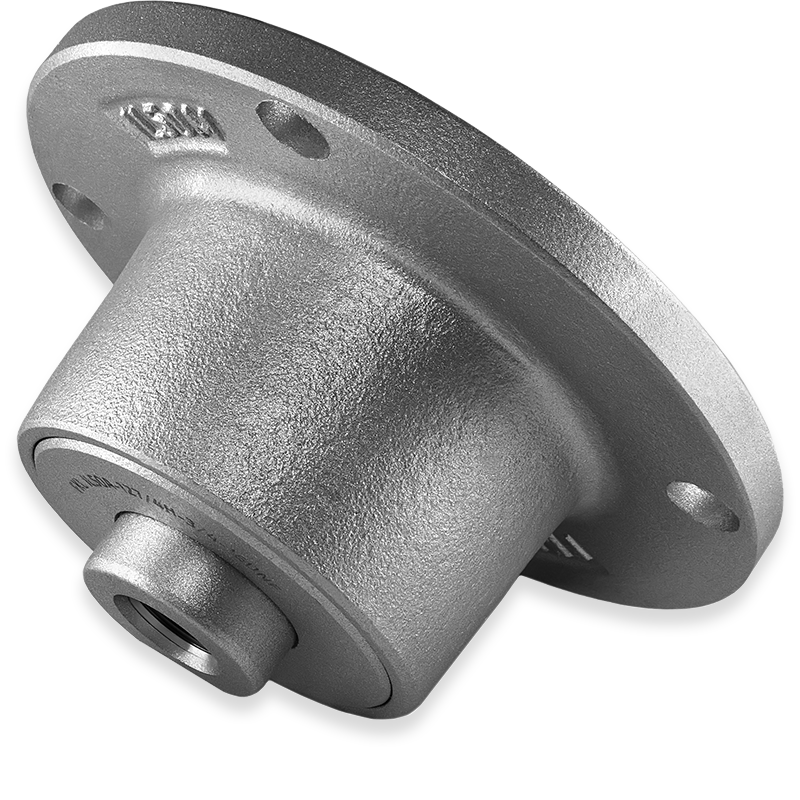 09/AGRO POINT HUB
NEW PRODUCTS
09/AGRO POINT HUB
IL40-110/4H-M30x2
For Disc Harrows
10/AGRO POINT HUB
NEW PRODUCTS
10/AGRO POINT HUB
IL50-120/6T-44-R635
For Disc Harrows
PRODUCTS
PRODUCTION PROGRAMME
Bearings production technology provides significant advantages to customers due to minimal maintenance costs. Each bearing should have longer lifespan and should operate without any problems during the exploitation. However, it should be noted that certain external factors affect the quality of bearings .
MANUFACTURING
MANUFACTURING
01/Soft machining
MANUFACTURING
The main goal of soft machining in FKL is the manufacture of bearing rings, housings, hub shafts, cardan shafts, as well as the processing of cast housings for bearing units.
Incoming material for turning: bars, tubes, forgings, castings, rings.
Machines used for turning are six-spindle lathes for large series and CNC machines for processing rings of larger dimensions and small series. Technological possibilities of soft machining of rings for bearings in FKL:
multispindle machines: diameters up to 100 mm
CNC machines: diameters up to 500 mm.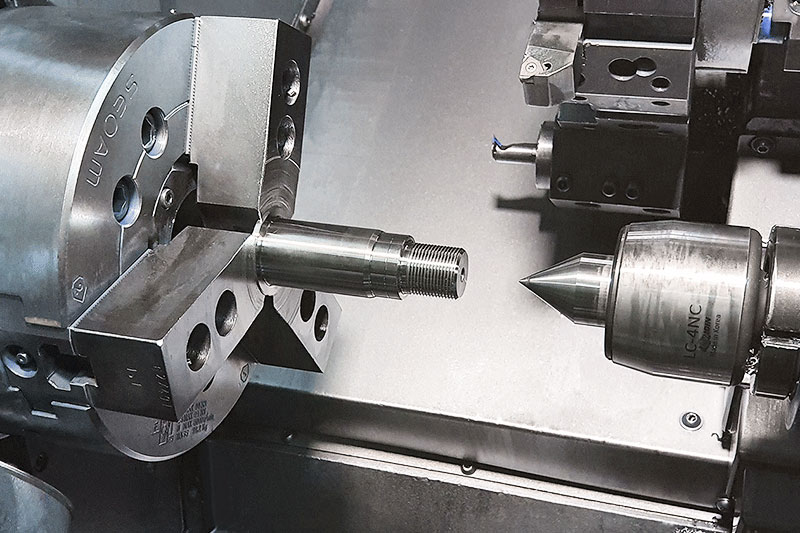 MANUFACTURING
02/Heat Treatment
MANUFACTURING
Heat treatment is a set of operations for heating, keeping obtained temperature and cooling hard metal alloys in order to achieve the desired properties by changing the internal structure and the structure of the metal. The main technological operations of heat treatment in FKL are :
hardening
cementation
normalization
induction hardening
tempering and annealing.
MANUFACTURING
03/Hard Machining - Grinding
MANUFACTURING
The main goal of hard machining in the production of bearings is to achieve the given geometry and roughness for the rings.
Grinding operations in FKL are following:
centerless grinding
straight grinding
raceway grinding on inner ring
raceway grinding on outer ring
bore grinding on inner ring
inner ring raceway honing
outer ring raceway honing
MANUFACTURING
04/Assembly
MANUFACTURING
The bearings are assembled on special assembling lines, which include the following operations:
sorting of rings
pairing of rings with rolling elements and cage
100% measurement of radial or axial clearance
100% vibration measurement in three frequency bands
grease filling and grease control
bearing closure and closure control
marking
packaging
QUALITY
QUALITY MANAGEMENT SYSTEM
QMS verified by ISO 9001, ISO 45001 and ISO 18001
High quality raw material
Own R&D department
Highly productive and modernized equipment
Qualified personnel